Here you will find info for all our students at the Pointe. If you ever have any questions, please email the studio at thepointeacademy@gmail.com or talk to a receptionist at the Front Desk.
August 2017 Hours
M-Th 8am-4pm   To Contact Us
We are closed on all holidays and when Alpine School District does not have school.
WEATHER: In the event of bad weather, The Pointe will notify students via email and through social media that they will close due to poor weather conditions. Decisions will be made by 2:00pm for classes which begin at 3:00pm.
PARKING LOT REGULATIONS: Please enter from 5600 West and exit onto Highway 92 (right turn only.) Please drive very slowly through the parking lot in order to ensure the safety of our dancers. Please only park in designated parking spots and not in the round about or in front of the Pointe. We also ask that if your child is not ready, do not wait in front of the Pointe. We need to keep the flow of traffic moving for other parents. Also, please do not park in red zones on the street or in any neighborhoods.
CLASSES INFORMATION: FULL 2017 FALL SCHEDULE BEGINNING  INTERMEDIATE  ADVANCED  HIP HOP  ACRO/TUMBLING DROP INS  ADULT
REQUIRED DANCE ATTIRE: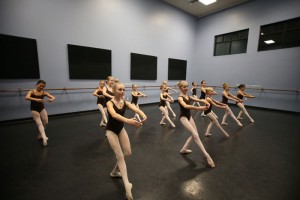 Ballet: Girls: Black leotard, pink tights, pink ballet slippers-no underwear or regular bras, sport bras only in neutral colors. Hair in bun securely fastened to head, no whispies.
Boys: Solid colored T-shirt or tank top, black shorts or black tight pants, black socks, black ballet slippers, dance belt when appropriate. If wearing shorts form fitting bike shorts must we worn.
Jazz/Tap: Any dancewear that is fitted and modest-no half tops/bare midriffs. No baggy clothing will be permitted. Hot shorts or tight jazz pants with a fitted tank/cami top is preferred. Tan gore boots or foot undeez for jazz, tap shoes for tap. Hair should be securely in a ponytail or bun away from your face.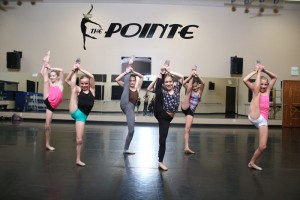 Hip Hop: Loose clothing to facilitate movement and tennis shoes.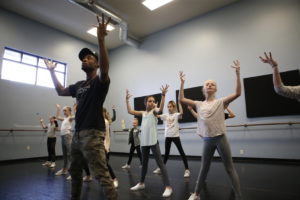 Combo: Any tight fitting dance attire with black tap shoes and pink ballet slippers.
PARENT OBSERVATION:  Parents also need to observe from the viewing windows. Parents in the classroom are distracting to the dancers in the classroom. They are welcome to help put on shoes, but then should leave the room so that the teacher can instruct our little dancers.  Also, parents may never enter a classroom when class is in session.  Please let the front desk know if you need your child to leave a class early.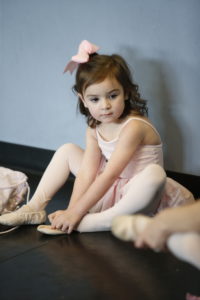 REFUNDS:  There are no refunds for missed classes. Make up classes are available.  Credits for any change of classes based on parent request will be on account and will be valid for 1 year from the date of the issued refund.
DROPPING CLASSES IN WINTER AND SUMMER SEMESTERS:  To prepare for our recital, we do not allow drops between February and May.  We also do not allow drops for the summer semester of June and July.  
PROCESS FOR CHANGING OR DROPPING CLASSES IN THE FALL: Changes and drops must be submitted on a drop form in person to our receptionist by the 25th of the month to avoid being charged for the next month's tuition. All requests for changes are considered by our professional faculty. Once your request is approved you may change to another class.
FOOD/DRINK: Food and drink is not allowed in the lobby, hallways, and studios. Water is allowed anywhere, but please take all other food and drink to the break room.
TAP SHOES: All Combo students need to be sure to not wear their tap shoes on the lobby/hallways or in the restroom. The floor is extremely slick and tap shoes will scratch the floor.