Directors | Company Directors | Faculty | Front Desk
Directors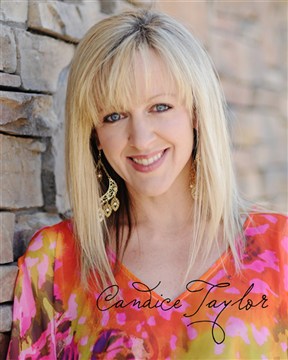 Studio Director and Ballet Director
Candice Taylor comes to The Pointe from an extensive background in dance. She is thrilled to have the opportunity to meet and work with all the students, parents and faculty here.
Early training included Utah Regional Ballet and Jacqueline's School of Ballet, Ballet West II and Ballet West Academy, as well as The San Francisco Ballet School, and Pacific Northwest Ballet School. At Utah Regional Ballet, Candice performed in several full-length ballets, her favorite role was that of The Russian Pas de Deux in Jacqueline Colledge's Cinderella choreographed for her by Jackie. After attending The San Francisco Ballet School summer program when she was 14, she was asked to perform as Clara in The Ballet West's The Nutcracker. Candice also joined the trainee program in the Ballet West Academy at that time. She was then invited to train and perform with Ballet West as an apprentice at the ripe old age of 15.
During her time at Ballet West she performed in La Bayadere, The Sleeping Beauty, Balanchine's Serenade, Graduation Ball and The Nutcracker among others. With Ballet West she also toured to Albuquerque NM, Phoenix AZ , and San Antonio TX. She performed with Janek Scherghen (her teacher and world-renowned ballet master) in The Sleeping Beauty in Idaho as Aurora. Also during this period, Candice was asked to stay on scholarship with The San Francisco Ballet School and The Royal Ballet School of London.
After her time with Ballet West, Candice pursued her education at BYU as well as explored other performing opportunities. At BYU she was given a full scholarship to dance with the BYU Theatre Ballet, teach ballet classes at BYU and to perform with Bronze Medal Winner, Mark Lanham. With Mark she performed many pas de deux's including Coppélia, Le Corsaire, Black Swan and many original works. She also performed with DancEnsemble, The Cougarettes (with a National Championship team), and The Dancer's Company. After graduation, she also was in film and musical theatre performances while also performing freelance in many productions including as the featured dance soloist in the 2002 Kurt Bestor's Olympic concerts. Candice can be seen featured in the CES film, Stand As Witnesses, which tells of her own story as a young ballet student in San Francisco.
Candice has also taught for many years—since high school! She has taught at most of the large local studios both in ballet, contemporary ballet and jazz. After receiving her MFA (in Ballet Scholarly Research) at the University of Utah she has also taught for the U and for UVU part-time. During her MFA, she learned about and wrote grants for Utah Regional Ballet earning the company over $130,000 in grant monies. She is married to Andrew Taylor (yep, she didn't have to change her name) and they are blessed to have three fantastic kids: Ally, Manda and Will.
---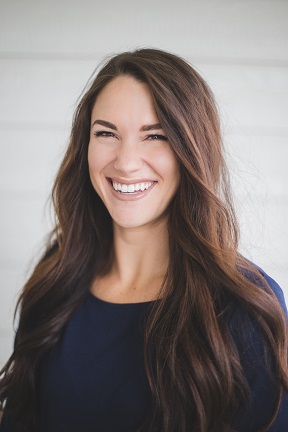 Jazz Director and Senior Company Director
Audrey Parker is a native of Las Vegas, Nevada. Audrey began dancing at Bunker Dance Center and continued dancing there until she graduated high school from the Las Vegas Academy for Performing Arts in 2007, where she majored in dance.
Audrey then moved to Utah where she earned a bachelor's degree in Performing Arts, with an emphasis in modern dance, at Utah Valley University. While there, she was a member of the contemporary company, Contemporary Dance Ensemble.
She has worked with choreographers such as Napoleon and Tabitha Dumo, and as an assistant to Stacey Tookey from "So You Think You Can Dance" for five years. She was a member of Odyssey Dance Theatre from 2010-2014. During that time she performed around the country, as well as Germany multiple times, and Istanbul, Turkey.
Audrey is going into her 10th year of teaching, and can't wait to begin another amazing season at The Pointe Academy.
---
Company Directors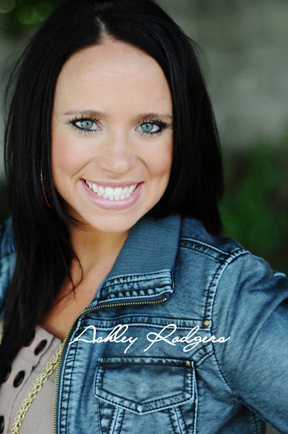 Ashley Jessop
Ashley Jessop started dancing at age three where she was trained in all styles. At the age of 17 she left the competition world and began touring and assisting with Hollywood Connection and moved to L.A. to follow her dreams. She worked with choreographers such as Brooke Lipton, Rob Schultz, Bill Bohl, Lisette Bustamante, Misha Gabriel, Chonique Sneed, and Ray Leeper. She worked closely and assisted Zach Woodlee (choreographer for Glee and the new Grease LIVE). Her credits include 2002 Winter Olympics, L.A. Carnival, back up dancing for Aaron Carter, Michelle Branch, Diamond Rio, and Dior. Her movie credits include, The Curious Case of Ben Buttons and was the assistant choreographer for the movie GET SMART starring Steve Carell.
Ashley has been teaching and choreographing for 16 years. She enjoys teaching master classes and judging all over the country. Ashley has won numerous awards and titles for her Choreography. She can perfect any routine and is known as the "Cleaning Queen". She loves to push dancers out of their comfort zones and help them develop life long lessons through the art of dance. She is currently Releve Dance Competition Judging Coordinator and been teaching at The Pointe Academy for 8 years.
---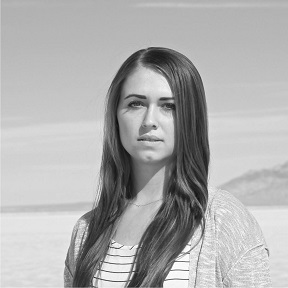 Megan Schiffman Warnick
Megan started dancing at the young age of five years old. She has trained in all styles including jazz, ballet, contemporary, tap, and hip hop. At 13 years old she joined the pre-professional company Odyssey 2 and attended Kirov Academy of Ballets summer program in Washington DC. She had the opportunity to perform with the Utah Lyric Opera in 2012. She has been also given the chance to be apart of Beyond 5's "That's what you do" music video, danced with MC Hammer, was the premier model/tap dancer for MAC cosmetics summer line "Hey Sailor!", and a ballerina in the movie "12 dogs of Christmas 2". In the fall of 2013 she became of member of the professional company Odyssey Dance Theatre, performing numerous shows, including performing in a European Tour. She recently returned home from the National Tour of "Disney Jr. Live on tour: Pirate & Princess Adventure" where she portrayed the role of "Cinderella". Megan is now back for another season with Odyssey and teaching, sharing her love of dance with her students!
---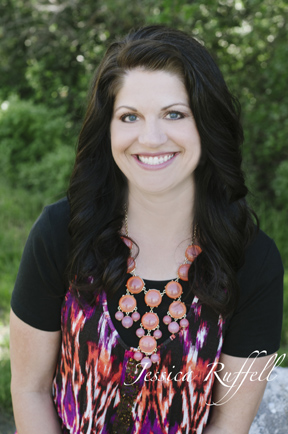 Jessica Ruffell
Jessica Ruffell has had over 30 years of dance experience, including jazz, ballet, pointe, modern, ballroom, song/dance & tap. She began dancing when she was just 3 years old at her mom's studio in Burley, Idaho and immediately fell in love with dancing. She has had the opportunity to work with many great mentors over the years and has been teaching for over 20 years.
She was a member of the prestigious and nationally acclaimed Cougarettes, Brigham Young University's dance team for 2 seasons and spent her time at BYU training extensively in ballet, modern and jazz. After moving to Nampa, Idaho, Jessica founded the area's first performing arts program: Centre Stage Studios which offered classes in jazz, tap, hip hop, ballet, musical theatre, ballroom, voice, piano and guitar. She was owner and artistic director for 12 years before moving to Utah.
Jessica has had the opportunity to teach and choreograph throughout Idaho and Utah and has received several choreography awards. She loves the opportunity to teach others her passion for dance and enjoys teaching all ages; however, specializes in jazz training for ages 5-12. She has had the opportunity to see many of her dancers move on to successful dance careers over the years and is excited for each new season that she is able to work with her students. Jessica and her husband Mike have 3 beautiful children, Alexi, Bria and Cody and live in Saratoga Springs, Utah.
---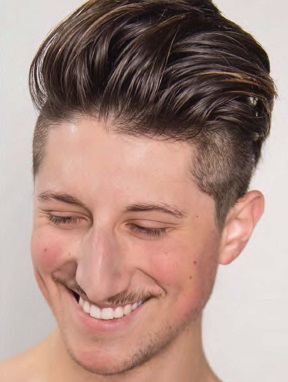 Tino Smith
Tino Smith began dancing at age 15 when he enrolled in Charter School Tuacahn High School for the Performing Arts. He trained in ballet, tap, jazz, modern, and musical theater. He began his professional career as a performer also at age 15 at Tuacahn Amphitheater. He went on to perform five season with Tuacahn and also earning his AEA card (Actors Equity Association). Tino graduated High School early and accepted scholarship Odyssey 2. He then joined Odyssey as a company member and is now on his third year with the company.
---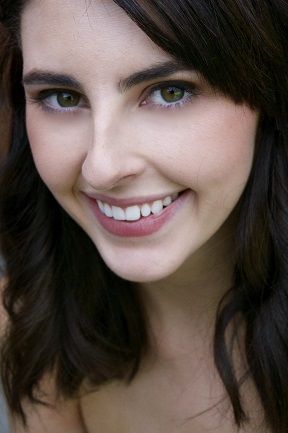 Taylor Jackson
Taylor Ryne Jackson is a graduate of the University of Utah, where she received her BFA from the Modern Dance department. During her time of study in the department, Taylor focused heavily on technique, performance, and composition. Within the department, she studied modern technique with Eric Handman, Pamela Geber-Handman, Satu Hummasti, Abby Fiat, Shaun Boyle, Juan Carlos Cluadio, and Stephen Koester. Taylor also studied ballet in the Modern Dance Department with Sharee Lane, Shaun Boyle, and Calvin Kitten. Taylor had the opportunity to perform in the Fall of 2013 with the Modern Dance Department's Performing Dance Company for the choreographer Jessica T. Pearson. During her junior year in the department, Taylor also was a member of Odyssey 2. Since graduating, Taylor has performed on tour with Odyssey Dance Theatre during their 2014 Thriller season. She has also been fortunate enough to have been a company member of Underground Crew, as well as a company member of Urban Fairytalez. Taylor joined The Pointe Academy faculty in 2014 and looks forward to continuing her work here as a Ballet, Jazz, and Hip Hop teacher as well as a Company Director.
---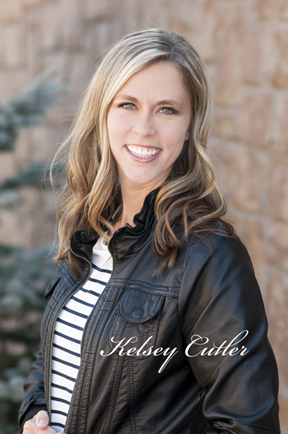 Kelsey Cutler
Kelsey Cutler is the Turning Pointe Company director also teaches Jazz and Hip Hop. She has been trained extensively in many different styles of dance including: jazz, hip hop, contemporary, ballet, ballroom, tap and tumbling. She has always had a passion for dance in competing and performing but especially loves the opportunity to share this passion with others through teaching and choreographing. She has been teaching and choreographing for over 15 years. She received her Associates degree in dance at Utah Valley University. There she performed on the Modern Dance Company Synergy and the Ballroom Tour Team. She has enjoyed many other opportunities to perform with Odyssey Dance Theater's Thriller, Mandy Moore's benefit concert Terpsichoreal in Los Angeles, Evolutions of Dance, and American Mall MTV featured film. She has won many scholarships and awards in competitions. She has choreographed for several different dance companies and teams. Her choreography has been featured on "Good Things Utah", and has won awards in competitions including national titles. She is so grateful for the opportunities to share her love for dance with Students at The Pointe! She also loves spending time with her amazing husband Mike and her beautiful twins Copeland and Cozette.
---
Faculty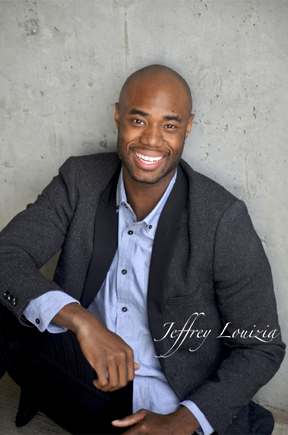 Jeffrey Louizia
Born and raised in Boston, Jeffrey Louizia discovered his love for dance at Boston Arts Academy. Proficient in many styles of dance, Jeffrey has studied extensively in ballet, tap, modern jazz, modern, hip hop, krump as well as traditional Haitian Folk dance. He has studied with such dance masters as Dianne Walker of "Black & Blue", Mark Morris, Bill T. Jones.and Mandy Moore He received his Bachelor of Arts Degree in Dance from Dean College. Mr. Louizia's performances have taken him all across New England up and down the Eastern US seaboard, West Coast, and into Canada. His strong base in choreography has led him to choreograph for MC Hammer and direct for his family based dance company Arc en Ciel Dance Troupe Inc, a Haitian folkloric dance co. Jeffrey is also the Director and founder of Lovolution A worldwide movement where love and self worth are brought to awareness through dance. Since moving to Los Angeles he has been in many music videos and industrials including Sketchers, Black Eyed Peas "Rock Your Body," Taio Cruz "Dirty Picture," Ace Hood ft lil Wayne and rick ross "Hustle" and American Idol winner Alexandra Burke's "Start Without You." Jeffrey Louizia is currently dancing with Odyssey dance theater performing productions thriller and Romeo and Juliet, in salt lake city Utah and touring Europe. He is also a featured Dancer in the movie dear dumb diary also the hip hop director at the pointe dance school in Alpine Utah. Jeffrey Louizia loves to teach, motivate and inspire as well as being inspired by all who share and do not share his love for dance. He truly believes that in being your true self and living to your fullest you must walk in love.
---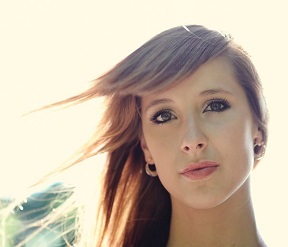 Megan Adelsberger
Megan Adelsberger began her dance training at Elower-Sicilia Productions in Maryland and was a member of their performing arts company for thirteen years. During her summers she continued to develop her artistry at studios in New York City and Los Angeles. Megan attended The University of the Arts in Philadelphia, PA and spent two years traveling the world while performing on Holland America Cruise Ships. She was a featured dancer in Cultural Soul's show Movement, artistically directed by Moncell "ill kozby" Durden. She has choreographed and danced in multiple music videos for several underground artists and had her choreography showcased in The Eureka Dance Festival in Washington D.C. Megan can be found on So You Think You Can Dance during Season 6 and 7 of "Vegas Week" and the LA Results Show. She was also on a Nigel Lythgoe Productions T.V. series called A Chance To Dance, where she had the opportunity to study under Michael Nunn and William Trevitt formerly of The Royal Ballet. Megan's latest appearance was in a Hallmark film entitled "Dear Dumb Diary" choreographed by Bonnie Story. She has performed at the Capezio ACE Awards in New York City, Jazz Dance World Congress, The Bboy Federation's "They Reminisce," and spent the past 5 years touring internationally as a company member with Odyssey Dance Threatre. Megan is currently one of the producers of Urban Fairytalez where she helped to create, direct, choreograph, and perform in their annual production of "Who Are You?" A Nonsensical Trip Through Wonderland. She travels to Haiti and instructs year round for Lovolution, a worldwide movement where love and self worth are brought to awareness through dance. While Megan is not busy performing, she continues to share her passion teaching and choreographing for industrials, workshops, shows, and in studios across the nation including Salt Lake City's Millennium Dance Complex and Pioneer High School for the Performing Arts.
---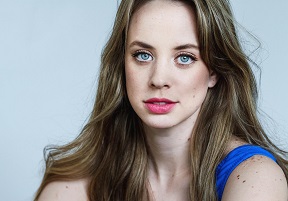 Ariel Wright
Ariel Wright, originally from Provo, began her training at Jacqueline's School of Ballet. She became a member of Utah Regional Ballet in 2009 and danced with the company until 2014. Classically trained, she performed solo roles in many ballets including Bright Eyes in The Legend of Timpanogos, Tiger Lily in Peter Pan, as many soloist roles in The Nutcracker, Cinderella, Romeo and Juliet, and La Coquette. During this time she attended Regional Dance America/Pacific and performed and became an honor dancer there from 2006-2010. At the 2010 festival she was awarded The Atlanta Ballet's scholarship to train with them. She has received awards at Youth America Grand Prix, placing in Orlando, Florida. She also travelled to Young Tanzsommer help in Europe in 2009 and the USA International Ballet Competition held in Jackson, Mississippi in 2006. Ariel has taught professionally since 2006 and graduated from UVU with a Bachelor of Fine Arts in 2014. Ariel has been with the Pointe since 2015.
---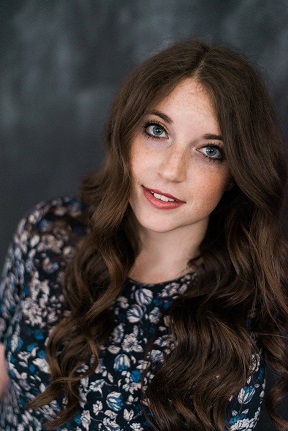 Seirra Thacker
Born and raised in Salt Lake City, Utah. Sierra's formal training took her to Odyssey Dance Theatre 2 under the direction of Derryl Yeager. She then continued her dance training at Center Stage Performing Arts Studio in Orem under the direction of Kim Delgrosso. In 2012, she was accepted into the Joffrey Contemporary Ballet Summer intensive studying under Josie Walsh, Anna Holmes, Denise Biggi, Julie Bour, Mia Michaels, and Mandy Moore. In 2014 Sierra received the Dance and Merit Scholarship at American Musical and Dramatic Academy where she studied Dance Theatre. Currently Sierra is a member of SALT Contemporary Dance in Salt Lake City Utah.
---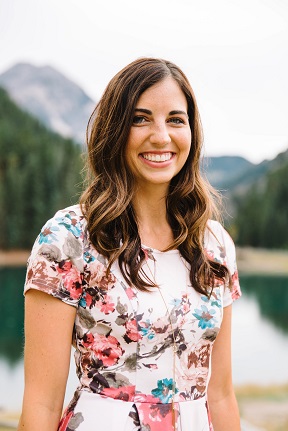 Jamie Taylor
Jamie Taylor started dancing at the young age of three and is trained in jazz, ballet, tap and hip hop. After high school, Jamie received a dance scholarship to Utah Valley University and later transferred to Brigham Young University where she continued studying dance. She graduated with a bachelor's degree in Early Childhood Education which makes her a one of a kind dance educator. Her credits include Dance Captain/Dancer with NBA D Flash, American Mall Feature Film, guest Choreographer/Judge with UDA, and staff member at Epic Dance Convention. Jamie's true passion lies in teaching and inspiring young dancers and her talent has reached many studios across the state of Utah. Jamie currently is a resident jazz teacher and company director for the Pointe Performing Arts Academy. She loves spending time with her husband and their three children.
---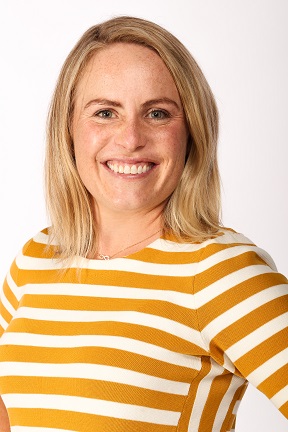 Sarah Shaw
Sarah has been dancing since the early age of 3 years old. At the age of 10 she moved to Salt Lake City and focused mainly on her love of ballet under the direction of Gilles Maidon, and Jillana Webb. She performed with Ballet West in the Nutcracker several years and also was a member of the Salt Lake Ballet Company and performed in many classical ballets. Sarah was a member of the dance company and nationally acclaimed drill team in high school. She was selected as a member of the UHSAA all-state and all-region dance and drill team in 1998. After graduating, Sarah continued her dance training at the University of Utah. She was selected as a dancer for the 2002 Olympic Closing Ceremonies and got to dance with the band KISS. She has traveled to Los Angeles and New York several times to take master classes with some of the countries top choreographers. Sarah has been teaching since 1998. And after years of teaching all levels of ballet, jazz, and lyrical, she has found her true calling and love: working with the young preschool classes.
Sarah is the mother of two young daughters (and now a baby boy!) and loves watching them learn and love to dance.
---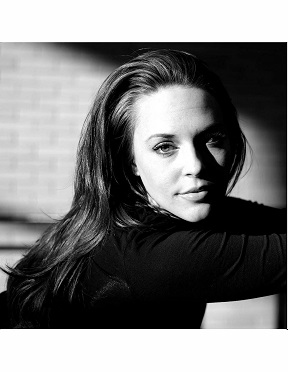 Lauren Taggart Amezcua
(bio coming…)
---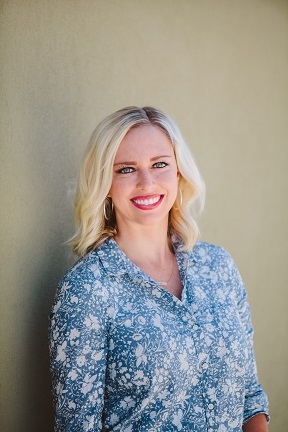 Kayli Shoff
Kayli Shoff has had over 20 years of dance and gymnastics training. She was on dance and gymnastics competition teams her young adult life. Then drill team and cheerleading in high school. Afterwards, she cheered for Utah valley University, where they took 1st place at the USA competition in California. Soon after she transferred to University of Utah on a cheerleading scholarship. Where she Finished her degree in early childhood education. She has enjoyed coaching and teaching her whole life. She is married to Ricky Shoff. They have three beautiful boys. Crew (4) Bowdy (1) and Brock (1).
---
---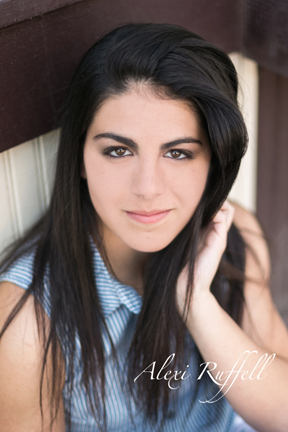 Alexi Ruffell
Alexi began her ballet, jazz, contemporary, hip-hop, and tap training at Centre Stage Studios in Nampa, Idaho at the age of 2. Since then she has trained at Utah Academy, Pioneer High School, The Pointe Academy, and Brigham Young University. She has had the opportunity to train with Rhonda Sevey, Tiffany Carpenter, Derry Yeager, Suzi Wood, Aimee Lohner, and Connie Burton. At the age of 6 she added ballroom dancing and instantly fell in love. She has since continued her training in other styles, but has focused on competitive ballroom dancing in Standard, Latin, and Smooth. She was a member of the BYU Youth Ballroom program for 7 years concluding with her last 3 years on the undefeated Latin and Standard United States formation team. Along with her team experience, she won the United States Youth Smooth championship in 2014. She has had the opportunity to train with many great professionals including Michael and Holly Johnson and Brian and Kristi McDonald. Alexi recently received a scholarship to be a part of the ballroom company at Brigham Young University. She is excited for the amazing opportunity to get an education and continue her dance training! She hopes to share her love of dance with all those she comes in contact for many years to come.
---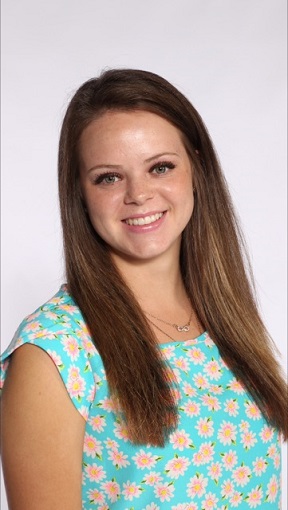 Kelsey Anderson
Kelsey Anderson began her dance training at the age of four in the Creative Arts program at BYU. She danced there for five years and then continued to train, compete, and perform, with "Center Stage Performing Arts Studio" for the following nine years. She has trained in jazz, ballet, contemporary, modern, hip-hop, and some of ballroom and tap. While dancing at Center Stage she was on a competition company every year traveling throughout the year to convention and competition, to then also compete at nationals at the end of the year. She received several scholarships during travel and worked with many professional choreographers. Kelsey was also on the Timpanogos Dance Team all three years in high school, with the opportunity to choreograph as a student, and served as the Vice President her senior year. She was honored to have received the "Sterling Scholar Award" in Dance her senior year. She is currently attending Utah Valley University and working toward's a Bachelor's Degree in Dance Education. She is also dancing as a part of UVU's Synergy Dance Company. Kelsey loves to be able to always express herself and feelings through dance, transfer her emotions on stage, and move an audience. Dancing gives her an unexplainable feeling apart from anything else. As a teacher she hopes to bring that same joy and influence into the lives of others.
---
Front Desk
Director's Assistant
Cheyenne Wright is currently attending UVU and pursuing a degree in psychology to become a counselor for children who suffer from mental illnesses. She has attended school at both Dixie State University, and Utah Valley University.
Cheyenne recently returned home from serving a full time mission for the church of Jesus Christ of Latter Day Saints. She served in Arcadia California near East Los Angeles and that experience was extremely valuable to her. During that time she learned to work effectively and efficiently, to plan and execute many different things, to work well with various people, and all along teaching her to be a reliable person.
Cheyenne is thrilled to be working for The Pointe. As a former student, she had experienced the great atmosphere The Pointe offers and missed being a part of the TPA Family! She is excited to assist the Studio Director with the business side of the studio and to be a help to all the parents. With her dance background, education and experience—Cheyenne will be a fantastic asset to The Pointe!
Cheyenne is very excited to see what the future holds for her as part of The Pointe Academy staff.
---